Services

Aerial Videography & Photography
Do you need aerial video of your construction site? Are you a home builder who would like to showcase your work from above? Do you have an idea for the next viral Youtube video and just need a few awesome aerial shots? Give us a call. We can help with all your aerial video needs:
Sporting adventures (Runs, Kayaking, Endurance races)
Church events
Real Estate
Industrial Survey/Aerial Examination
Safe Roof Inspections
Property Documentation (Aerial photos with boundary lines overlaid)
Call or email us below to begin planning your next aerial venture.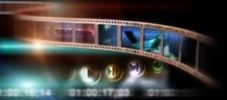 Media Editing
Basic video and photo editing is included with each job. However, we can also provide enhanced video editing to produce short movies, enhanced photos, and build montages. We can overlay property boundaries and label objects in your photos or videos.
Contact us below to get your next project started now.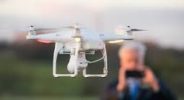 Training
Would you like to learn to fly a drone? Do you own an expensive drone, but are a little hesitant about sending it over 100 feet into the unknown? We provide hands on, quad-copter flying instructions for safe and confident learning (with your equipment or ours). We'll teach you the basics:
Current FAA guidelines
Safety procedures
Firmware updates
Launching, flying and landing safely
Online resources for further information
At the end of our short course you will confidently handle your drone and with continued, regular practice you will be an expert in a short time.
Call or email us below to start training now.
GALLERY
Aerial Photo Samples
About Flying Phantoms
Region Served
Serving the Texas cities of The Woodlands, Spring, Houston and surrounding areas.  Travel beyond this region is negotiable.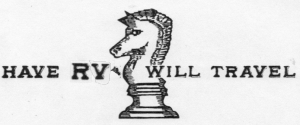 Safety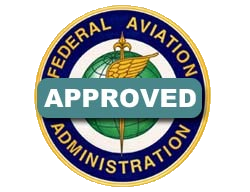 Insured up to $1,000,000.00 per project.
Legally licensed to fly commercially under the new FAA small unmanned aerial systems (sUAS) regulations (part 107).
Each flight begins with a review of our safety checklist:
UAS compass calibration
Proximity to airports or other secure facilities considered
Equipment is examined and tested
Weather conditions are assessed (wind/rain prevent safe operation)
Geomagnetic conditions reviewed (Kp-index less than 4 to prevent compass malfunction)
About Flying Phantoms
As the owner/operator of Flying Phantoms, my experience has been in the oil exploration business. I've worked for more than 20 years as a geologist in the technology sector. In 2014, after years of experience with my own sUAS's (small unmanned aerial systems), I was asked to form a team of professionals which would develop a corporate plan for drone use in our company's oil field operations.

Our goal was to explore opportunities where an sUAS could be used to provide critical information, equipment inspections, land surveying, photogrammetry (and a whole host of other tasks) while reducing risk to company employees, reducing the cost of doing business and/or providing better data than currently available. With HES (Health/Environment/Safety) professionals, IT management and field operations managers on the team, we began evaluating various aerial service providers, reviewed FAA regulations, engaged our legal department and assessed internal safety requirements. We quickly developed multiple scenarios where sUAS use could provide safer and better information.

After months of review, information gathering, project plans and business case proposals, we chose a service provider to work with and established a pilot project, flying a land survey on one of our west Texas oil fields. Though the rapid drop in oil prices killed the budget for this project, valuable experience and knowledge was gained about the safety and legality of commercial drone use and the benefits derived from them. Adding this to my practical flying skills has provided a well rounded and safety conscious approach to my own aerial photography business.
CONTACT
Call: +1.832.510.8231 or Email: flyingphantoms@gmail.com
Pricing
Edited Videos
(splicing/transitions)
Edited Photos
(Corrections/Enhancements)
Usually less than one hour to capture high quality video (4K) flying over, across, up, down and around the subject plus multiple images. Contact for quote.
"Basic" + any special requests such as a scripted short movie, large acreage properties or special editing requiring extra time. Contact for quote.
Color NDVI maps of field and crop health
A rough estimate is $100 per field flown plus $2 per acre.
Contact me for a quote.